We have had a good season with regards to results winning five divisions (U11 Div 1 & 2, U18 Div 1, U11 & U13 girls), 2nd in one division (U15A Div 1)  and 3rd in one (U17 Surrey Div 2), so 7 top three placings from our 15 junior and youth teams. Huge thanks should go to all the coaches and team managers for organising and running the matches.
Boys
Highlight was U11A team who finished the season undefeated and making the cup final to be played on Sunday 8th September. All the players plus coaches Benj Chilcott, Simon King, Adam Turl, Martyn Jagger & David Mellor deserve great credit for this achievement.
Also congratulation to RCC U15s for winning the NHYCL U15 cup final on 1st September against Cove.
Final position/number of teams in league: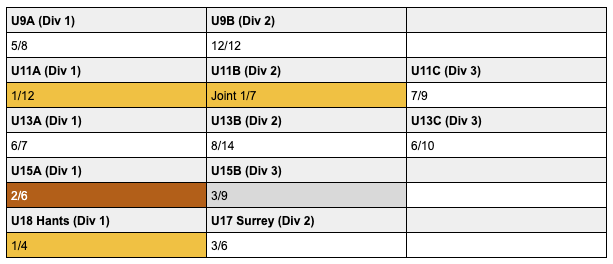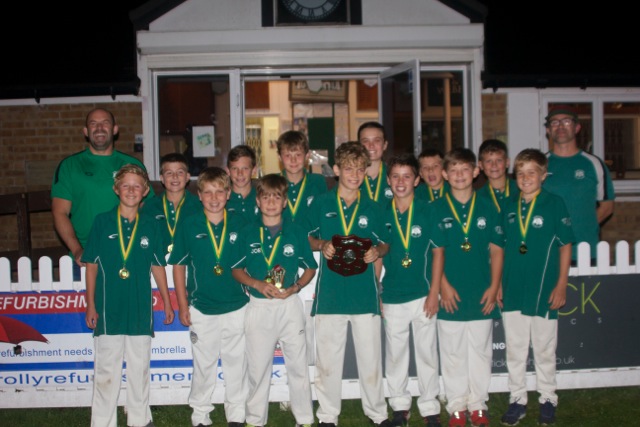 Girls
RCC U13 girls have now gone 3 seasons undefeated as NHYCL league champions and are the current winners of the U13 County Championships plus reaching round 4 the Lady Taverners T20, losing to a very strong Richmond team. All the players plus coaches Simon Brisbourne and Steve Bailey deserve great credit for this achievement.
Congratulations to Rebecca Watson who in her first season as a Level 2 coach helped her year group win the U11 Girls league.
Special mention to Jackie Coffey, Girls Section Manager, for organising the girls section so well this season.

RCC U13 Girls last 3 undefeated league seasons:

Chris Finney
RCC Junior Section Manager