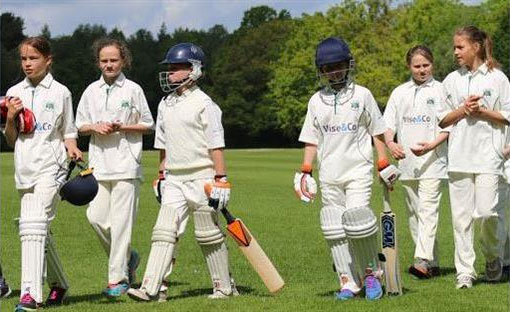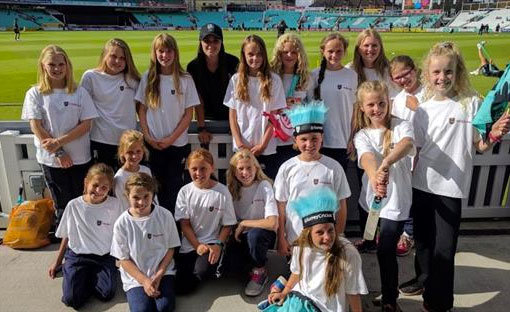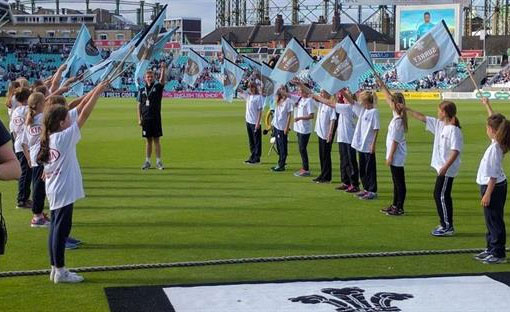 In the last two seasons Rowledge Cricket Club has worked incredibly hard to rebuild the girls cricket section from a handful of players to three successful teams in 2017 and up to 5 in 2018!
The RCC U10 Girls were winners of the U11 North Hampshire Youth Cricket League and the U10/U12 girls received a highly commended at the Farnham Sports Awards in the competitive Junior team category.
In 2018 our girls' teams will be growing from 3 to 5 teams. RCC are delighted to see this growth and to support the girls, the club sought to raise funding under the Aviva Grant scheme funds to train new coaches and provide more equipment.
One of our girls Dani Gregory who progressed through the girls teams went onto play representative cricket for Surrey, and last year became the youngest person to become a qualified ECB Level 2 coach. Read the full article
We support the Clubmark process since it shows that we are determined to provide a structured and safe environment for all our young people.
We add a special thanks to all our qualified coaches who do so much to help develop our youngsters. A special thanks also to our new coaches, 10 in all, who have spent the winter qualifying and who are now running our junior coaching sessions.
Very pleasing this year is the continued growth in the girls section. In all we have 65 girls from aged 5 to 15 years old in the club with 35 in our 8 to 12 year old group. This reflects the hard work of our coaches. This year we will be running 4 girls teams at u11, u13 and u16 levels
Reflecting over the past few years it is clear that running a cricket club has become much more complex… we now have to manage a lease for the Rec, comply with increasing responsibilities on safeguarding, set up increasingly complex fixtures, deal with a whole spectrum of regulations and also make sure we are financially viable to sustain our future. Our Committee does a fantastic job on all these matters and whilst we always give thanks to our coaches we should never forget the work done by Carl and the rest of the management committee.
Time to welcome everyone to our 2018 season, we are running 13 teams in the youth section this year and mega thanks to all our parents and volunteers who will be helping us this year.