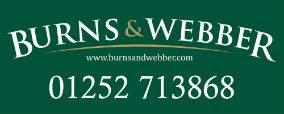 With a network of 21 branches throughout Surrey and south west London and with several specialist departments, our friendly yet professional guidance and advice will ensure you have a smoother and more enjoyable experience throughout your moving journey.
Founded in 1986, Burns & Webber have a reputation for providing straightforward, honest advice and a premium service to their clients. Today we operate four core branches in Cranleigh, Farnham, Godalming and Guildford.
In 2007, Burns & Webber became part of Curchods estate agents. The merge substantially increased Burns & Webber's power to bring buyers to the properties we are instructed to sell and made us the largest privately owned estate agent in the south of England, with access to over 8,000 buyers registered throughout our wider network.
We are proud to be the main sponsors for Rowledge Cricket club and have been for many years now, please give us a call if you want to find your new perfect home and we will look after you and make your dreams come true.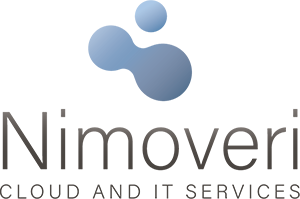 New sponsor Nimoveri Cloud & IT Services is an all-inclusive IT Support provider based in Farnham and  owned by Adam Eaton, who has been coaching in the junior section for the last three years and is currently looking after our year 2 group.  Focussing on the small to medium business, Nimoveri delivers outsourced IT services including Office 365, end user support, email security and all other aspects of IT your business needs to function effectively.  The attached brochure offers a high level overview of Nimoveri and Adam is always available to discuss any IT requirements you may have from defining your ongoing strategy to offering advice on IT best practice for SME's.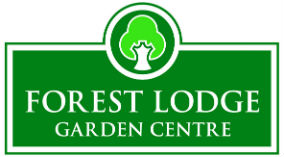 At Forest Lodge we are passionate about our business and take great pride in everything that we strive to achieve. Our team are at the forefront of our success, offering a high level of service and expertise.
We work hard to achieve high standards and to ensure that we offer a comprehensive range of products for your home and garden.
With seasonal changes, the garden centre transforms throughout the year and reflects the yearly calendar, as well as inspiring our customers with new and exciting plants and products, in a relaxed and friendly environment.
We take great pride in the quality and presentation of our ranges and our buyers select stock from local suppliers where possible, but also from across the country and abroad.
We are pleased to support Rowledge Cricket club and don't forget to use your membership card to get those discounts!

Brolly Refurbishment is based in Farnham; we are known to be the friendly, family run business that you can trust to deliver on our promises…
We have a very low turnaround of staff and our team is employed by us so we can vouch for them as experts in their field. Our team share in our vision to work with our clients to build their dream homes, revamp their old homes or add on the sun room, loft or a kitchen revamp they have envisaged for years!
We are fully insured and guarantee our materials and workmanship; Looking after our team helps you to have a work force not only equipped with experience and knowledge, but also uniforms and smiles. We adhere to Health & Safety regulations; this is important to us, as we treat your house as if it were our own.
Whatever the size of your project we will aim to make it easy for you. Even before the expense of architect's drawings we can invest time into giving you a ball park figure as to what your desired project could cost…
Talk to us first – we are happy to give you an estimate before making a decision without all the facts. Call us on 01252 710246 or Contact us by clicking here. We are here to help…
Working with the foremost companies in their class, LocaMed Ltd has brought together a unique and exciting portfolio of market leading products that not only enable greater efficiency in surgery, but greater flexibility in cost without compromising patient care.
We are delighted to let you know about our newest sponsor, Oak Tree and Acorn Co.  They are a local company specialising in a range of quality, desirable gits as affordable prices.
We are looking forward to working with them in the coming season and we hope that as members of RCC, you will take full advantage of the 10% discount you will receive on every purchase both instore and online.
Please visit their shop at The Shed, Sergeants Yard, Bordon, Hampshire.  GUY35 ODJ.
Or browse online at  www.oaktreeandacorn.com.
To claim you 10% discount please present/enter the promo code CRICKET 10 at checkout.